#210-5 Liquid Sky Smoke Oil - 5 Gallon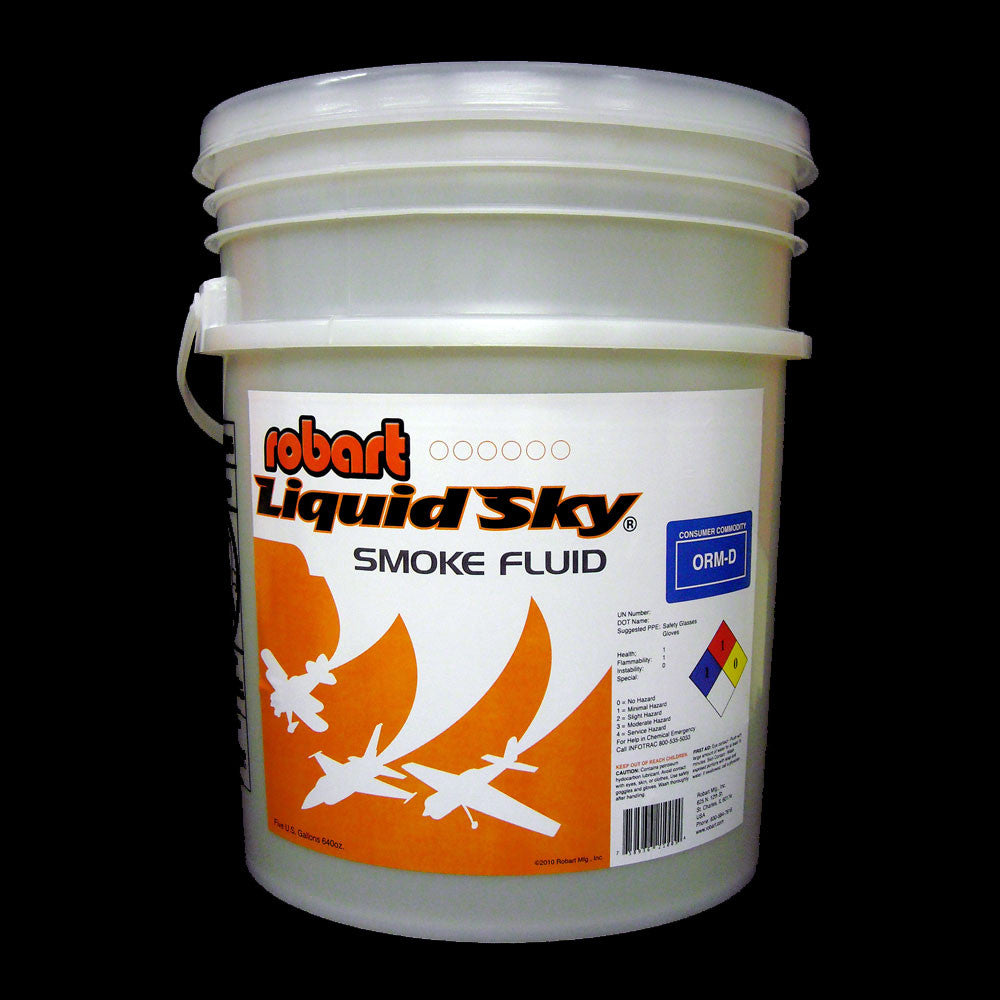 $ 144.95
Product Number: 210-5
Liquid Sky Smoke Oil - 5 Gallon (ea.)
(Available for US Shipping Only)
(Additional FedEx Shipping Charges May Apply)

FEATURES:
Produces superior smoke plume, white in color with extended endurance
Foam safe formula
Subtle root beer scent
For use with turbine or piston engines equipped with on-board smoke systems
Robart recommends storing above freezing temperatures. If product falls below freezing it will discolor and gel up. 
Boli Muentes's Tucano using Robart Liquid Sky Smoke Oil.
Model Airplane News Article:
How-To Make A Smoke Muffler Featuring Robart's Liquid Sky Smoke Oil.