#630RSE 90 deg Electric Main Retracts Robostrut Ready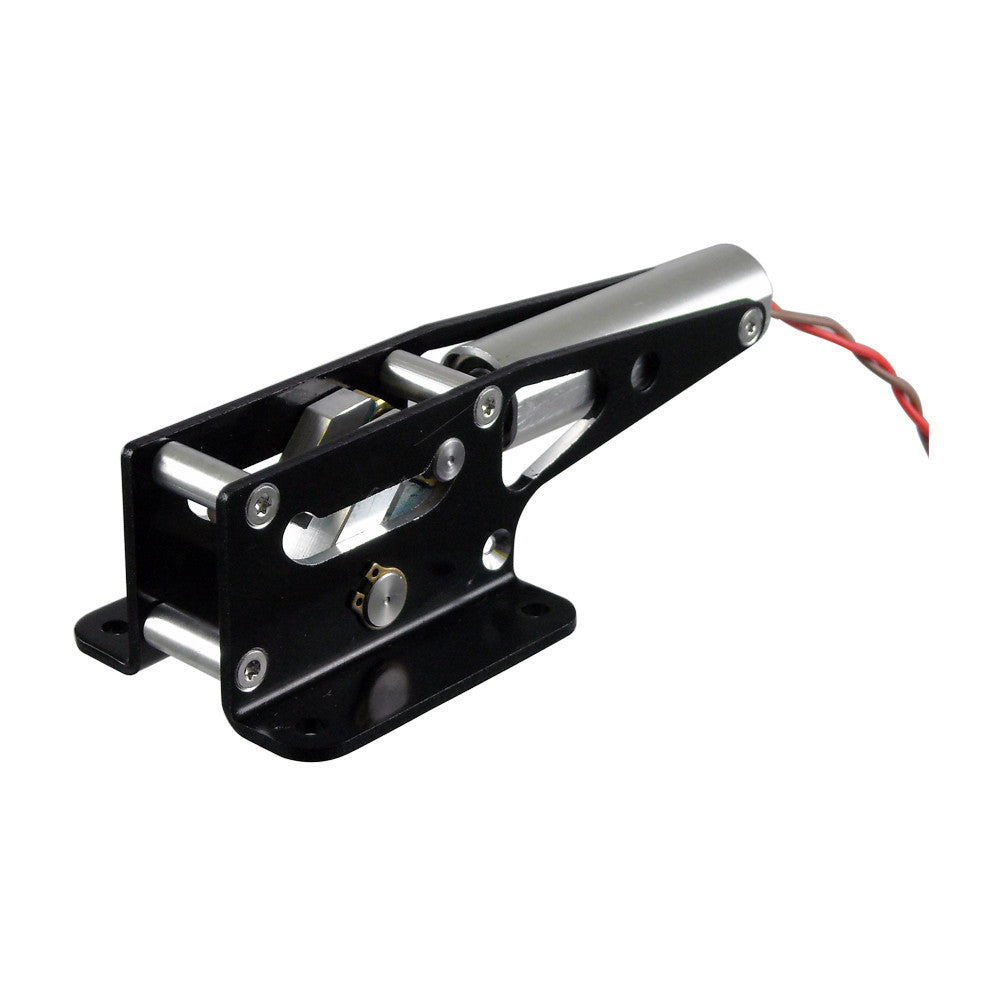 $ 344.94
Product Number: 630RSE
The 630 series, our most popular retracts
Used in all types of airplanes from Warbirds to Jets.
Can handle up to 24Lbs!
Powered by a Robart electric actuator.
Accepts a 1/2'' or 7/16'' strut w/ use of an adapter
Positive up and down locks.
Constructed from heat treated alloy aluminum.
Available in 85 and 90 degree.
For an additional charge, this gear can be ordered in 95,100,105,110.  Please call our office at 630-584-7616 to make that order.
(Includes Robart Electric Control Unit)
If you are planning on using 7/16" diameter RoboStruts you will need to order a set of sleeve adapters. Click Here