#154E 85 deg Electric Main Retract w/6" P-51 Offset Strut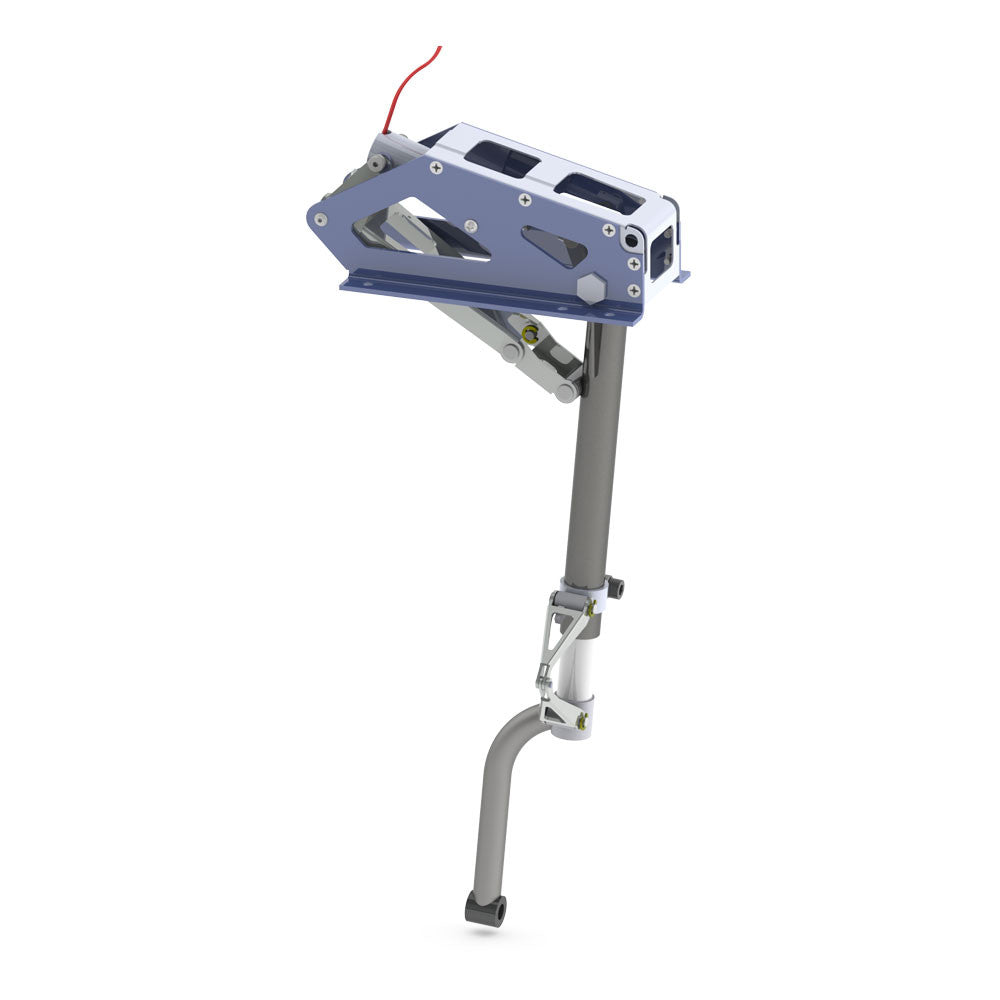 $ 632.44
Product Number: 154E
85 degree Electric Main Retract w/Offset Strut (pair)
This retract unit has an 11" long offset strut, and can use up to a 6" diameter wheel.
These retracts are designed for 20 to 55 pound models. Constructed from aircraft steel and aluminum, they feature positive up-locks, 5/8" diameter functional and adjustable 4130 chrome moly oleo struts for toe-in and toe-out tuning, electric actuators and 1/4" axles. The 90° strut angle accommodates wings with no dihedral and can be modified for rearward retraction. The 85° strut angle accommodates wings with dihedral.
(Includes Robart Electric Control Unit)