#700TL - Last One - Treaded Lightweight Wheel 7"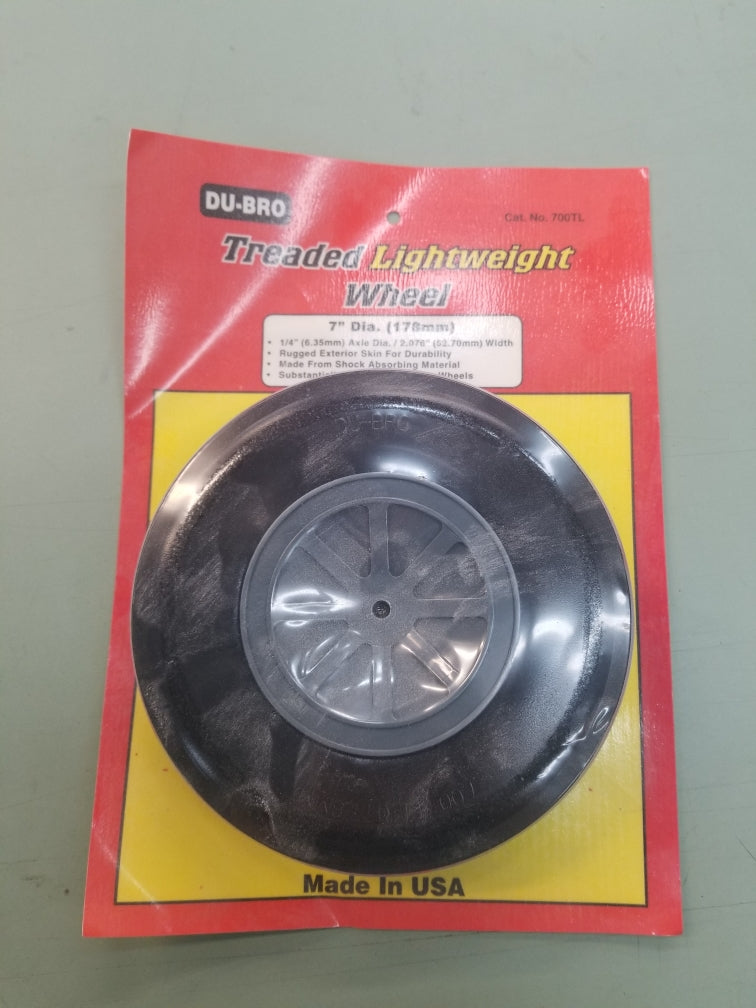 $ 57.50
Product Number: 700TL
7" DuBro Treaded Lightweight Wheel (single)

FOR BIG AIRPLANES! GET IT WHILE ITS AVAILABLE

DU-BRO® Large Scale Treaded Lightweight wheels feature a foam interior yet have a tough and rugged exterior skin for durability. Excellent for paved runways!
Hubs come with a 3/16" (5 mm) axle dia. opening and can be drilled out to 1/4" (6.35 mm). The #700TL and #800TL have a 1/4" (6.35 mm) axle dia. and can be drilled out to 3/8" (9.54 mm). 1 wheel/pkg.
TESTED ON AIRCRAFT UP TO 50 POUNDS (22 KG)
Features:
Lightweight
Shock absorbing
Fuel resistant
Built extremely tough
These also have many more applications in school projects and various crafts.
SOLD AS IS - NEVER USED