323001M - GIANT HINGE POINT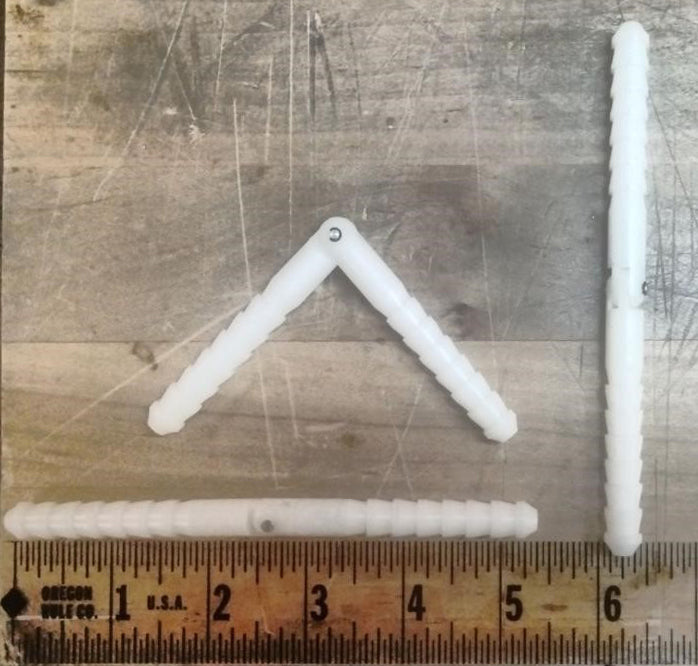 $ 27.00
Product Number: 323001M
GIANT HINGE POINT - SOLD IS PACKAGES OF 6
We had these made for a prototype we were working on and we are now ready to sell our surplus. Once these are gone they are gone so get em while they last as we have never seen them anywhere else before.
Made of a heavy duty plastic, with a heavy duty steel pin, these hinges measure approx.,
Overall = 5.3125"
Barb Length = 1.9375"
Diameter at largest size 0.3750"
90 Degree Angle
The plastic can be cut with a good saw or a hot blade but it is very dense and very strong.