#157EZ Large Scale Deluxe EZ Connect Air Kit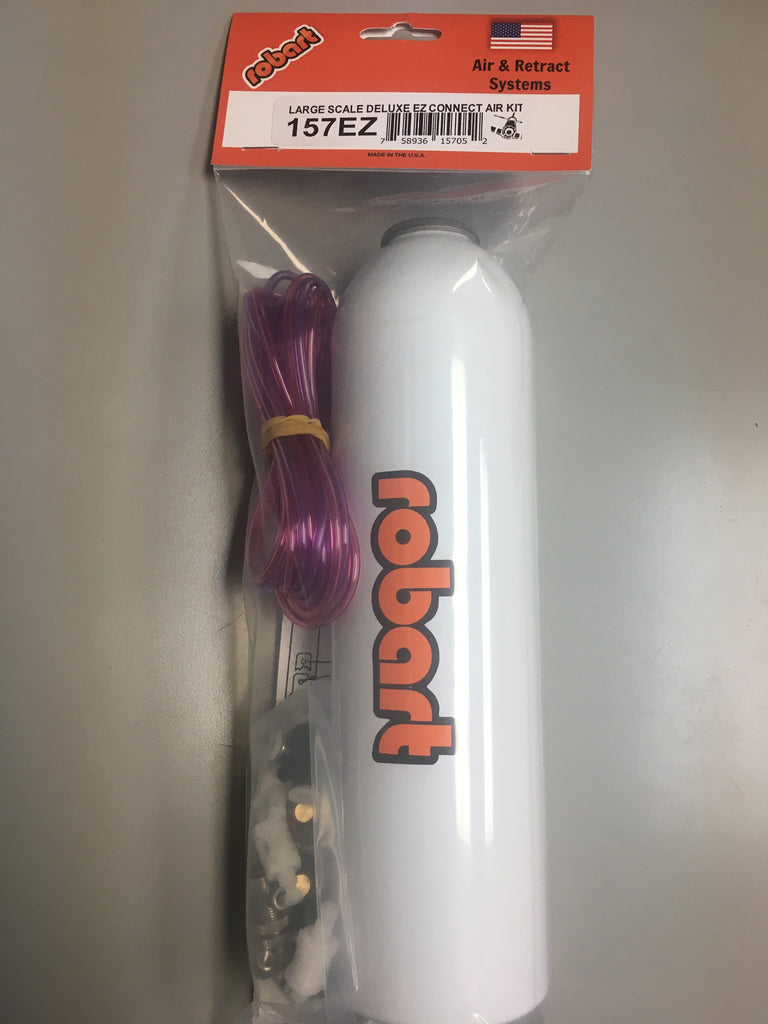 $ 126.44
Product Number: 157EZ
Large Scale Deluxe EZ Connect Air 
Make quick work of setting up your pneumatic system with this kit from Robart.
Kit Includes:
Large air tank x 1
5 feet of red air line
5 feet of purple air line
Quick Tees x 6
Quick Disconnect x 4
Pressure Gauge x 1
Air line retaining nuts x 12
Fill valve x 1
Fill chuck x 1
Max. Operating Pressure 110 psi.