#136KS - K&S 8136 Brass 13/32" Round tube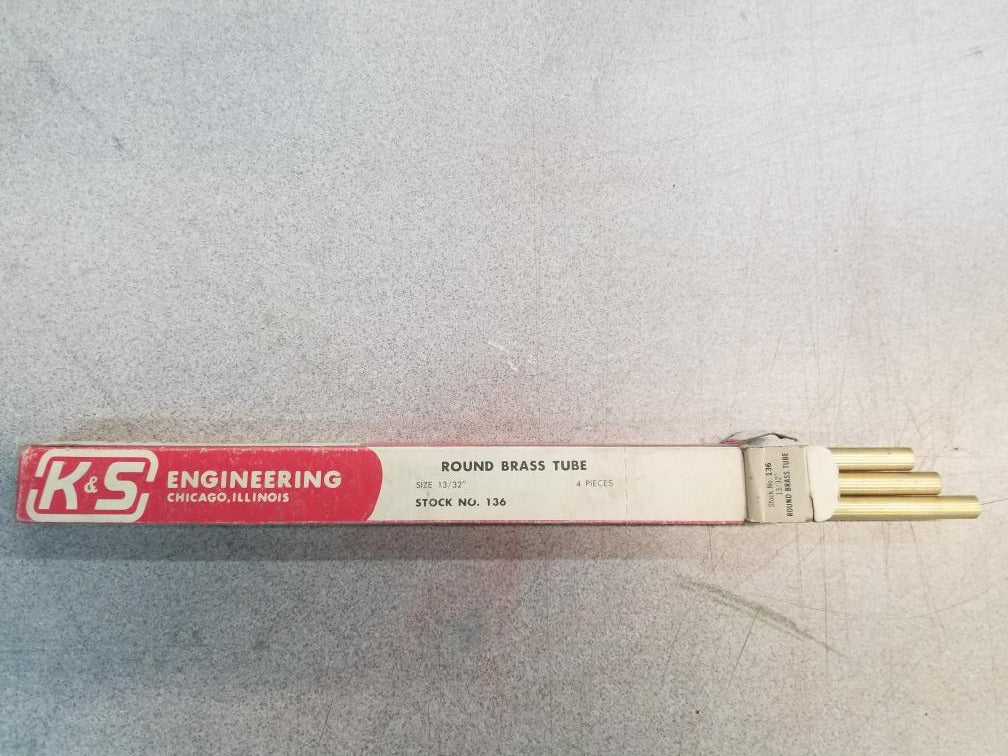 $ 34.50
Product Number: 136KS
K & S Engineering - 136 K&S Round Brass Tube 13/32"
GREAT FOR MODELING! LAST ONE!

K&S Metal 13/32" Round brass tube (length is 12 inches) 
K&S stock ID: 136
Metric: D10.32mm x WT.355mm x L300mm 
Brass round tube
Manufactured by K&S engineering
Ideal for scratch build model making and armature making. Most commonly bought for reinforcing aluminum armatures (used as bone structure), hip/chest fabrication, rigging and hand/wrist replacement.
Also great for prop makers and modelers, crafts, machine shops and architectural applications.
Brass round section fitting guide
RETAILS AT MOST HOBBY SHOPS FOR $10 EACH - PACKAGE OF 6